Covid 19 update – we are fully open for business and the team is working from home.
Click here for further info.
Chris Ogle MEng - Managing Director
Meet Chris, SJA's MD and Co-Founder starting SJA back in 2010 whilst undertaking his own extension project. Chris is working to revolutionise the delivery of professional advice for all residential development projects. He is developing solid coordination and communication between the different disciplines involved in your project to reduce your costs, hassle and time spent. Chris ensures the whole team are available and briefed to swiftly answer any queries which come into the office.
Shelley Lafferty BA Hons, Dip Arch, RIBA, MSc AEES - Director, Head of Architecture
Shelley, Architectural discipline lead, is an architect with over 20 years of experience across commercial and domestic, small and large scale projects and been with SJA for 8 years now. Shelley, and the team, work closely with Tom and Steven to ensure all aspects of your project are considered and implemented. For Shelley, it's a passion that the very best home renovation and extension professional advice should be easy to understand and affordable for any size, scale and location of project.
Steven Nugent BSc(Hons) MRICS - Director, Head of Building Surveying
Steven, Surveying discipline lead, is an expert in building surveying and party wall matters with over 25 years of experience. Steven is chartered by the Royal Institution of Chartered Surveyors.  Conscientiously thorough and dedicated to building detail Steven is has an unrivalled knowledge on building issues and managing the Party Wall etc. Act 1996. Steven, and the team, work closely with Tamsin and Ryan to ensure all aspects of party wall are considered early and a strategy put in place for managing them. 
Thomas Barker MEng CEng MICE - Director, Head of Engineering
Tom, Structural Engineering discipline lead, has over 10 years of experience across commercial and domestic, small and large scale projects. Tom previously worked on major infrastructure projects, including Crossrail where he attained Chartership with the Institution of Civil Engineers, he also spent two years in Central America working with a Christian Charity and has been with SJA for four years now. Tom and Ryan, work closely with Shelley, Tamsin and Steven to provide well thought out and integrated structural designs which are easy to follow and implement.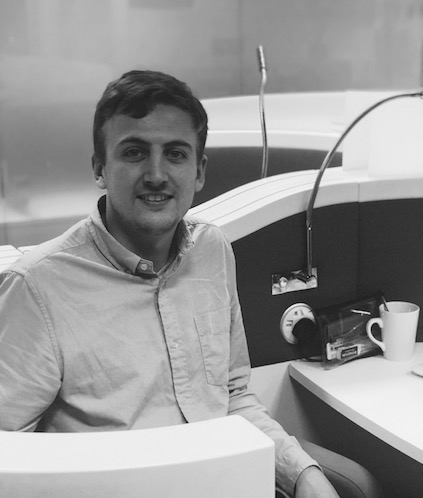 Ryan Lafferty - HNC in Civil Engineering
Ryan is an instrumental part of the Structural Engineering and Party Wall teams working closely with Tom and Steven. Ryan has a HNC in Civil Engineering and is in his final year of his degree working towards a BSc in Civil Engineering at London South Bank.  Studying and working at the same time his conscientious and positive attitude brings a great energy to the office. 
Tamsin Presnell BPD, B.Arch(hons) RIBA
Tamsin is our Lead Project Architect, hugely experienced, dedicated and detail-oriented with over 20 years in the industry. 
Passionate and practical in perfect balance. Tamsin will work with you to develop your brief in absolute detail, from the outside in. 
David joined SJA on a summer internship scheme in June 2019 where he further developed his architectural skills. He was subsequently offered a graduate position after he completed his Part 1 qualification at the University of Portsmouth with a First Class degree. Since then, he has been actively involved in several projects providing clients with high quality technical drawings and 3D architectural visualisations.
He is particularly skilled at using InDesign, Photoshop, AutoCAD, SketchUp, Revit to communicate design ideas.
Outside of work, David enjoys playing the piano, running around London and learning Italian.